Prepare to Prosper
Join us on March 02
What's the story? Intel, Amgen, Amazon and other high tech companies are investing billions in Central Ohio. Is your business or organization armed with the knowledge you need to prosper in this new environment? Join us on March 2 to learn the real stories that will prepare you for Central Ohio's new economy.

A host of insiders will share their knowledge over lunch so that you can begin planning for the future. Tours of the development site perimeter and business park will occur at 10 a.m. or 2 p.m., leaving from The Estate at New Albany, an easy-to-access venue just north of Rt. 161 at the Rt. 62 exit.
Speakers
Rich McMunn, Director of Data Center Engineering, Cloudflare
Rich McMunn is a technology executive with extensive experience in business operations for Cloudflare, Google, Sentinel Data Centers, and a broad array of high tech operations for the US Navy. Rich's current role oversees North and South American Data Center Operations for Cloudflare, leading the teams that manage 100 metro markets, with 180+ physical locations and generating over $500M in revenue for the business. Originally from the East Coast, Rich saw the potential in the Central Ohio Technology Market, and moved his family to the area to lead the development of Google's Data Center Operations in the Columbus Metro.

Prior to his work in the data center industry, Rich served 21 years in the US Navy as a Submarine officer, has spent over 7 years of his life underwater, and is an experienced sailor spending a year aboard his personal sailboat traveling the Caribbean with his wife and two daughters. Rich is an active member in the New Albany Community and serves as a Member of the Board for the New Albany Symphony Orchestra. Both Rich and his wife Debbie are volunteers with the New Albany Food Pantry, LifeTown, and several other local charities.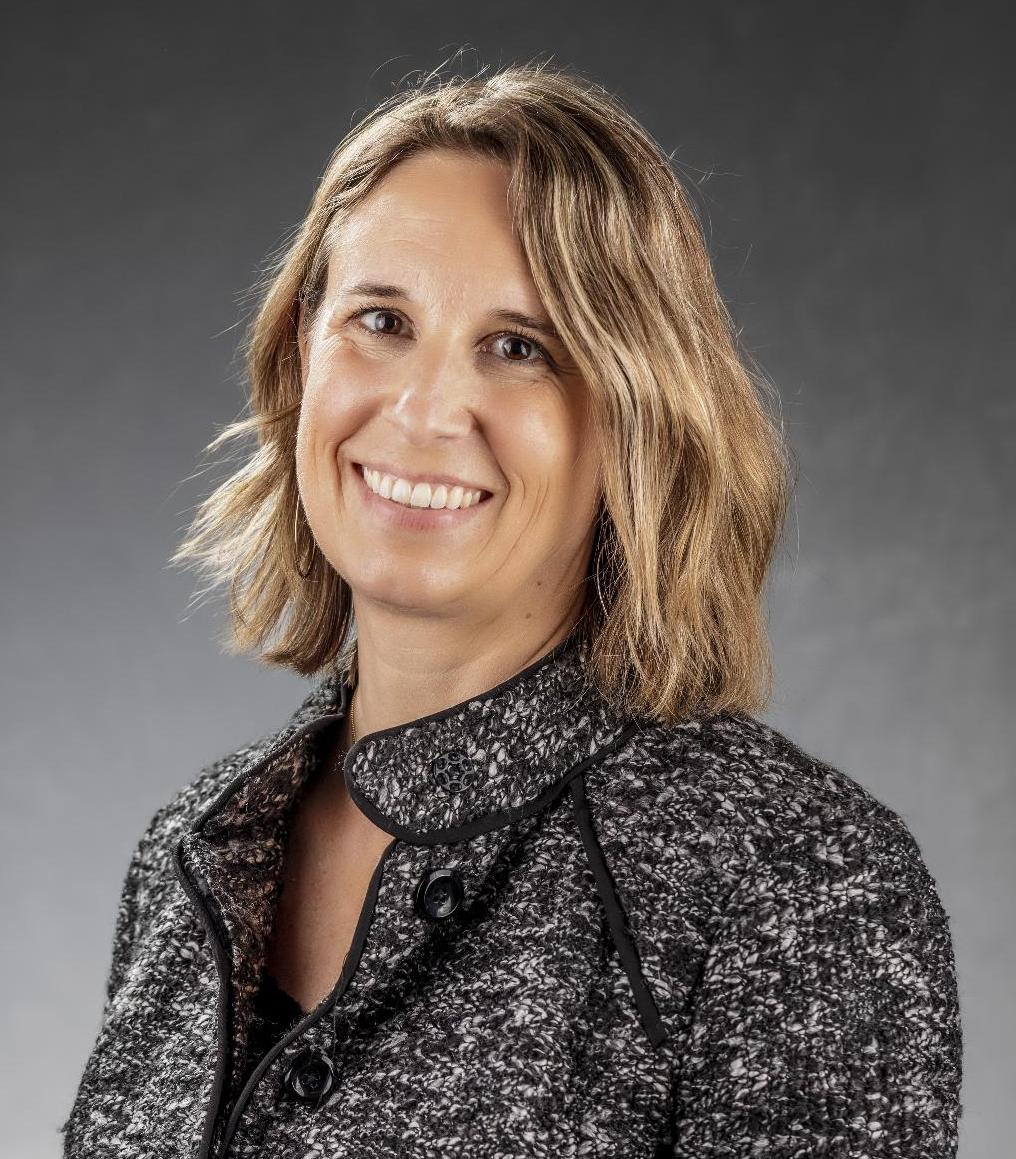 Dr. Kerstin Carr, Chief of Regional Strategy, MORPC
Dr. Kerstin Carr serves as the Chief Regional Strategy Officer for the Mid-Ohio Regional Planning Commission (MORPC) where she leads and oversees large-scale regional planning initiatives, sustainability programs, and data projects. She has over 20 years of experience in working in a collaborative manner across public and private industries, empowering community officials to implement equitable and sustainable solutions around transportation, housing, and greenspace that benefit every resident.

Carr is a founding board member of RAPID 5, chairs the governance committee on the Neighborhood Design Center, and serves as an advisory member on the Early Childhood Advisory Council. She is a certified professional coach, a 2019 graduate of Leadership Columbus, and a member of the 2020 Future 50 Class (Columbus, Ohio). Kerstin holds a doctoral degree in geography from the University of Regensburg, Germany.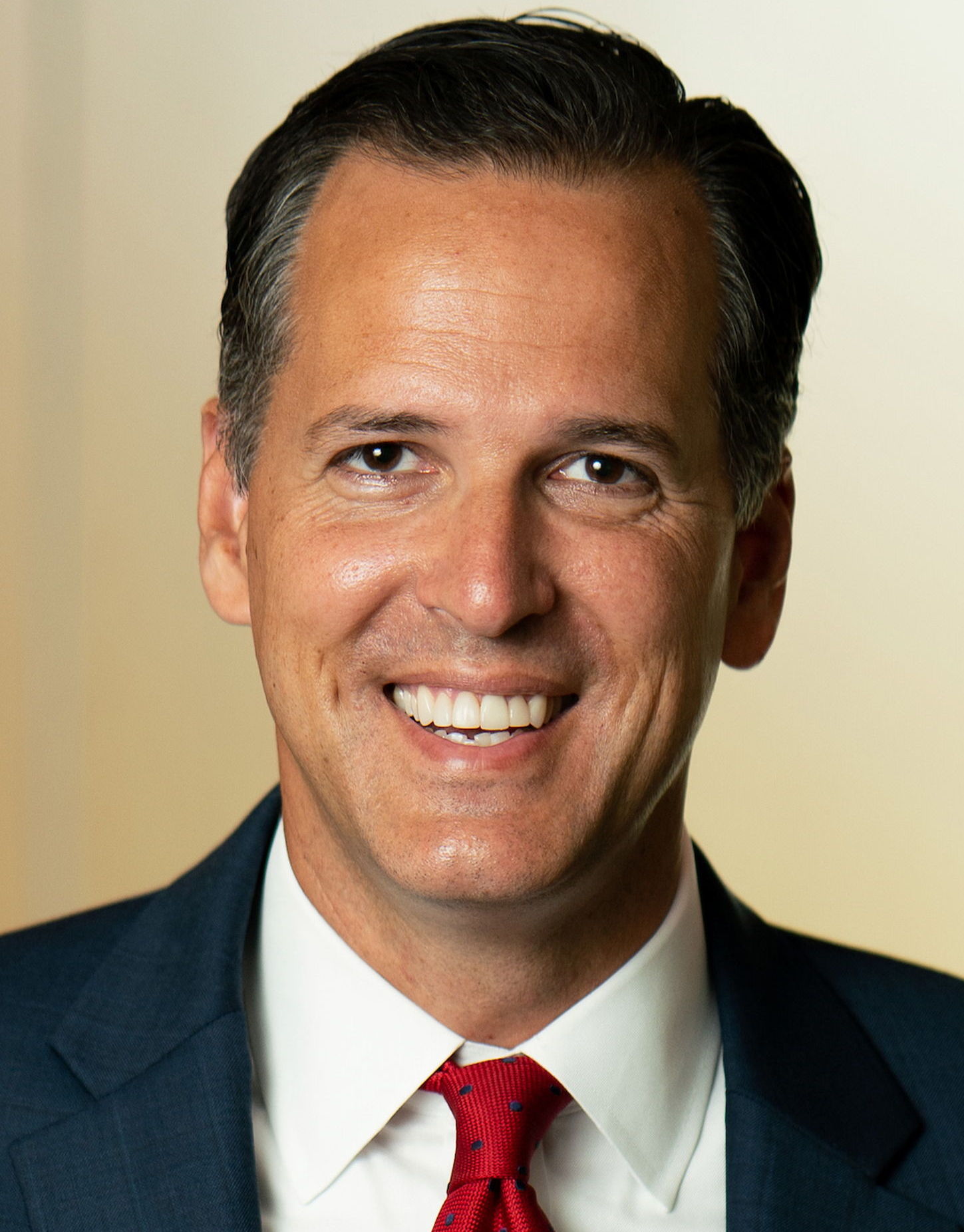 Dr. John Comerford, President, Otterbein University
Dr. John Comerford joined Otterbein University as the president in 2018 with a record of commitment and advocacy for higher education and liberal arts colleges.

Believing that higher education is the "great equalizer," he has focused on access and affordability. He helped establish a scholarship that covers full tuition for Ohio students from families of financial need. The Dual Admission Program, a partnership with Columbus State Community College, provides one of the most affordable degree programs in the state of Ohio. Now enrolling the most diverse classes in university history, Otterbein's first-year class has grown from 12% to 27% students of color.

To build the student pipeline and workforce of the future, the university is partnering with area companies, Columbus State Community College and Columbus City Schools. His work in creating the Otterbein Advantage Partnership provides expanded experiential learning and internship opportunities for students and brings industry experts into Otterbein classrooms and labs while also providing partnering company employees, their spouses/partners, and dependent children a scholarship that makes a private university education available for the cost of a public.

Prior to joining Otterbein, he served as president of Blackburn College in Carlinville, Illinois, since 2013 - 2018, where he was at the center of a number of innovative programs designed to enhance student access and learning. The native of Kenosha, Wisconsin, Comerford completed his doctorate degree in higher education administration with an emphasis in law at the University of Kansas.

Dr. Comerford serves as a board member for the Council of Independent Colleges, Central Ohio Compact, AICUO, Educational & Institutional Insurance Administrators, Ohio Foundation of Independent Colleges, Columbus Council on World Affairs, Westerville Sunrise Rotary Club, Westerville Area Resource Ministry, Westerville Chamber of Commerce and Delaware County Finance Authority. As the father of three, he also spends time driving his children around to their many activities—Boy Scouts, Girl Scouts, 4H, soccer, tumbling, baseball and church activities.
Amy Taylor, President
Columbus Downtown Development Corporation
Amy Edwards Taylor puts passion into practice as the President for the Columbus Downtown Development Corporation and Capitol South, where she has led the creation of city-changing projects in Downtown Columbus for more than 15 years, including the Scioto Mile, Columbus Commons, the Scioto Greenways and the National Veterans Memorial and Museum. These developments have created green space and cultural attractions that revitalized the heart of Ohio's capital city, catalyzing more than $400 million in private investments. Recently, Amy led the 2022-2032 Downtown Strategic Plan process, which generated a roadmap for the next 10 years of Downtown development.

She also serves as project executive for The Peninsula mixed-use development, leading efforts of the public and private sectors to redevelop this key area of downtown. In addition to her position at CDDC/Capitol South, Amy serves as an adjunct professor at the John Glenn College of Public Affairs at The Ohio State University, imparting realworld wisdom on the next generation of public leaders. But CDDC is just the most recent in Amy's legacy of public service. Previously, she held leadership positions with Alcohol, Drug and Mental Health (ADAMH) Board of Franklin County, the Franklin County Board of Commissioners and the City of Dublin. A two-time graduate of The Ohio State University, Amy holds a master's degree in Public Administration and a bachelor's degree in English and Political Science. She often states that her favorite position is mom to 14-year-old Audrey.
J. Averi Frost, Executive Director, Central Ohio
African American Chamber of Commerce
J. Averi Frost is a graduate of Denison University and Eastmoor Academy High School. Proud daughter of serial entrepreneurs, Frost has always understood that there can be a gap in resources for some of our most disenfranchised business owners. Whether it is connecting entrepreneurs to resources, advocating for the support they need, or both, Frost strives to bridge the opportunity gap between the wealthiest and poorest members of our community. Frost has served the small, Black, and minority-owned business community for the past fourteen years.

Currently, Frost serves as Executive Director of the Central Ohio African American Chamber of Commerce.. COAACC was launched in 2018 to provide education and empowerment to the Black Business community in Central Ohio; Frost works with members to build capacity, gain access to contracts, make sales, and seek capital. Frost was named Executive Director of Freedom Equity Inc. in March 2022. Freedom Equity is a start-up CDFI poised to provide an alternative to financing for Black owned businesses in Central Ohio. Freedom Equity began lending activities at the end of 2022.

Prior to her current roles, Frost served five years as Director of the Columbus Minority Business Assistance Center, a State of Ohio program hosted by the Central Ohio Minority Business Association. Through her work with the MBAC, Frost developed and facilitated business development workshops, and counseled clients to help advance their business in areas such as general business administration, marketing, government procurement, and applying for minority certification. Having facilitated nearly 200 workshops (including multiple iterations of custom programming) and having counseled 200+ business owners, Frost prides herself in helping to build community through strengthening the minority business community in whatever way she can.

Frost, previously served as Board Chair for Mothers Helping Mothers, Inc. – a non-profit that provides housing and supportive assistance to homeless and economically disadvantaged mothers in Central Ohio; and Board President of Black, Out, & Proud, Inc., a non-profit that provides advocacy, education, and inspiration for and by the Black LGBTQ+ community. She recently joined the Board of Directors of the Columbus Empowerment Corporation (formerly the Columbus Compact), a non-profit supporting local community development efforts through real estate; and recently completed a term serving as a member of the Board of Directors for the Community Capital Development Corp.
Ray Paprocki, COO, R.S. Rock Media, Inc.
Ray Paprocki is a passionate and effective communications leader, with a deep knowledge of the media, audience engagement and strategic branded content. Paprocki understands the power of compelling storytelling and has led teams to win multiple national awards as the past publisher of Columbus Monthly and Columbus CEO. A co-founder of Prepare to Prosper, Paprocki will address the numerous digital projects underway that are changing the landscape and creating huge economic impact in the Central Ohio region. He is the recent past president of the City and Regional Magazine Association.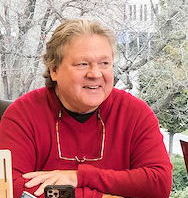 Jim Havens, President
Havens Ltd., Cardinal Title, Rudolph Development

Mr. Havens served on the Granville Township Board of Zoning Appeals, its Zoning Commission, and as elected Granville Township Trustee for three terms (1996-2008). He formed and implemented one of Ohio's first open space acquisition programs under the newly enacted ORC 5705.19(HH). During his terms, this program collected approximately $5 million in tax and unrestricted proceeds used to acquire 18 properties, involving 753 acres (about the area of Central Park in New York City), in Granville Township. Further details of the program are described at www.granvilletownship.org.
Jim served on the Capital University Board of Trustees and its facilities committee from 2008 to 2018. He negotiated the Capital University Pizzuti Joint Venture Library Park 240-unit residential development at 50 S Grant. (wwwlibrarypark.com)

Havens founded Havens Limited in 1981. His firm represents commercial developers, management companies, construction firms, sellers, buyers, lenders, and title companies, involved in complex transactions. His firm has also serves as a municipal and township consultant. In 1984, in response to his clients' needs to address their commercial title, escrow, and 1031 projects he founded Cardinal Title Insurance Agency, of which he is President and owner. In 1986 Jim formed Rudolph Investment Company, the managing general partner and owner's representative of numerous real estate developments.



Jill Love, Galena Mayor, RE/MAX Real Estate Agent,
Delaware County Intel Steering Committee
Jill Love is the Mayor of the Village of Galena and is a Real Estate Agent with RE/MAX Easton Town Center—specializing in residential and commercial real estate. Previously, Love spent 30 years in the Medical Sales and Technology sector.

She currently sits on the Delaware County Intel Steering Committee, Delaware County Regional Planning, Mid-Ohio Regional Planning, the Ohio Mayors League, the Village of Galena's Planning and Zoning commission, and leads the Village Council.

With her exposure to large development opportunities both in and around Central Ohio, Jill is familiar with the current industry trends and is working to drive positive changes. She champions a collective clarity of vision, and a shared, successful path forward. Jill currently lives in Galena with her husband Brian, and has three adult children and can't wait for grandbabies.
Jesse Coppel, President,
Johnstown Chamber of Commerce
A graduate of New Albany High School, the University of Kentucky and Capital University Law School, Coppel is an entrepreneur and local business leader. He serves as Vice-Chairman of the Johnstown Planning & Zoning Commission and President of the newly formed Johnstown Chamber of Commerce. With a professional background including over 15 years in the title and real estate industry, Jesse currently owns and operates two local title agencies with offices in Johnstown, Newark and Reynoldsburg.

Jesse will combine his knowledge of the local real estate market and changing business environment to provide a unique insight into how the Johnstown community is preparing and adapting to the fast paced local development.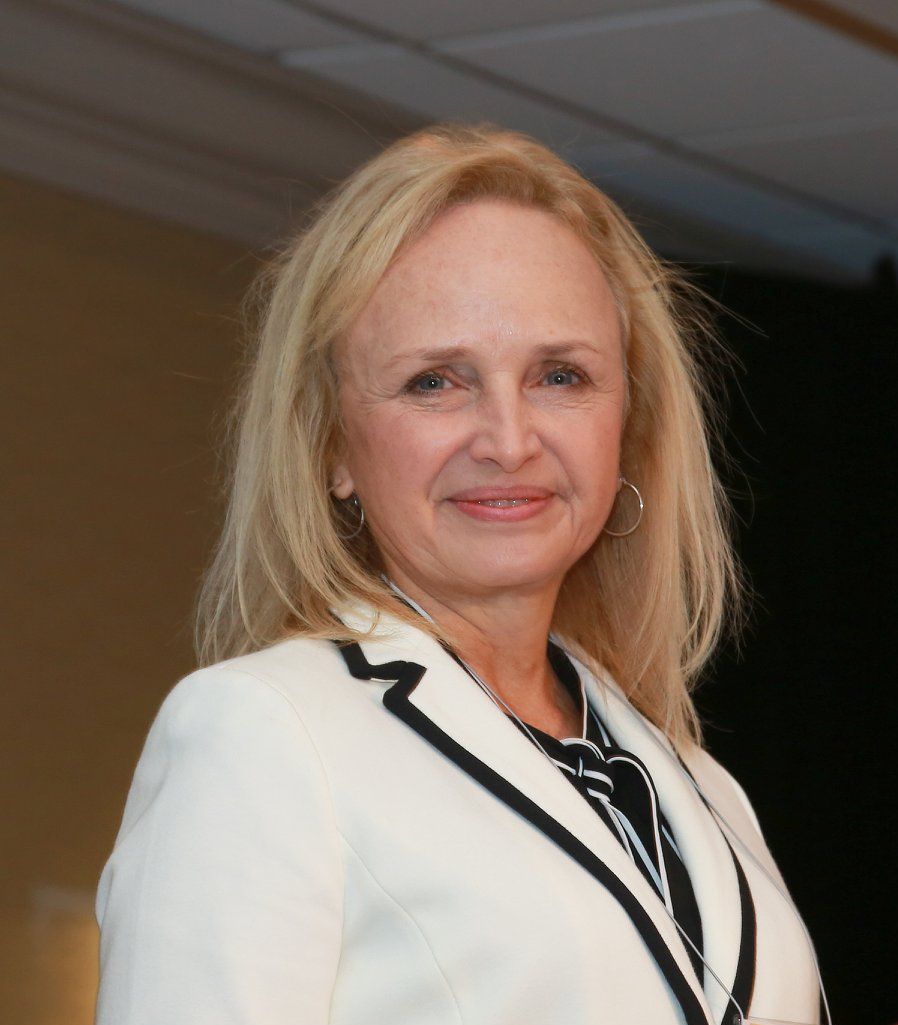 Sherry Beck Paprocki, CEO, R.S. Rock Media, Inc.
Sherry Beck Paprocki is a five-time national award winner for her writing, editing and leadership work. In 2018, Folio honored her twice: among its Top Women in Media and among the Folio: 100 Thought Leaders. The founder of R.S. Rock Media in 2011, Paprocki is a branded content specialist who works with general publications, colleges and universities, nonprofits, small businesses and big personalities. She is the author of Content Marketing: 50 Ways to Tell Your Story and 15 other books. She is also the past president of the American Society of Journalists and Authors, a New York-based organization supporting independent editorial specialists that is the largest of its kind. Sherry is the co-founder of Prepare to Prosper and will serve as its moderator and co-host.
Sponsor: SiliconHeartland.com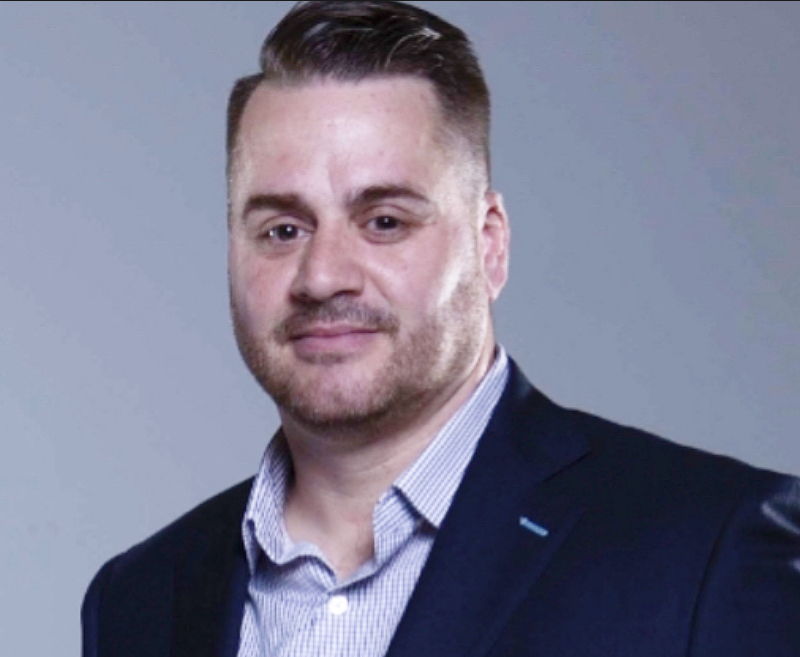 Jake Bame, Co-Founder
Jake Bame is a New Albany resident, owner of The Noble Baron in New Albany and co-founder of SiliconHeartland.com.

He is also on the Executive Team for API Consulting Group in the area of U.S. business development.
Jake specializes in intellectual property crimes with a history of combating both organized crime and financial crimes supporting terror organizations.

Jake's life took a turn when he began working with the Save A Warrior organization as a Ambassador and Shepherd in their intensive retreat model geared at healing veterans and first responders battling Post Traumatic Stress with a focus on ending the suicide epidemic among our veterans and first responder communities.

He has spent the past five years as a keynote speaker and educator within the PTS awareness space. He is currently championing ending the stigmas associated with PTS in our law enforcement communities and working towards legislation that protects those who serve.

In 2022 Jake began work on "Across The Stones', a documentary highlighting the stories of veterans and first responders battling PTS and shining a light on all of the organizations working to solve this epidemic.

Jake has worked over the past 5 years within the military enlisted and special operator communities, law enforcement critical response and swat communities, as a peer response educator, chaplain, and within the A-list celebrity communities.

Jake has a passion for jiujitsu and currently champions Ret. Lt. General Michael Ferriters Jiujitsu wellness & resiliency program at the National Veterans Memorial & Museum in Columbus.



Presented by R.S. Rock Media, Inc.
R.S. Rock Media is a strategic communications firm focused on the art and craft of telling your story, and amplifying it to your audience. It was launched in 2011 by editor and writer
Sherry Beck Paprocki.
Former publisher of Columbus Monthly and Columbus CEO,
Ray Paprocki,
joined the firm in 2022. Find out more about us at
www.rsrock.media.